National Volunteer Week took place on April 23-29th. We are so appreciative for each and every volunteer that has and continues to donate their time to us. To celebrate, the week we will be highlighted five different volunteers  to show the variety of roles our volunteers play within our organization.
 Volunteer Highlight #1: Carol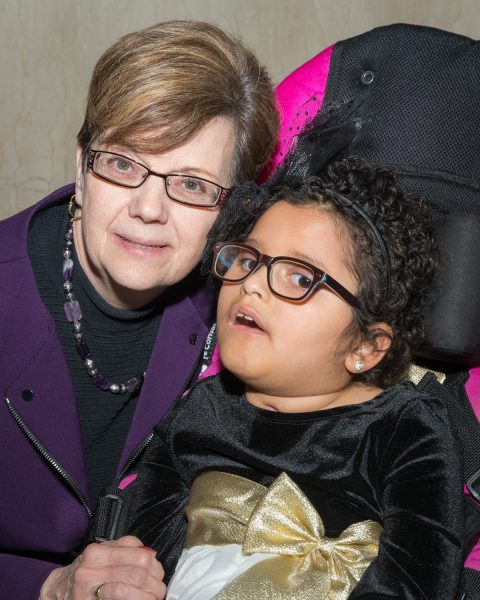 Carol has been a volunteer with Why Me for over ten years. She donates her time tutoring at Sherry's House for children in residence. Carol can also be found helping in the kitchen at monthly support groups and works with the kids in our mixture of memories bereavement group siblings.
"I first went to Sherry's House to donate books and I was hooked. I believe that God puts us where we need to be. I viewed this as my new teaching assignment now that I was retired. I may tutor these kids about their school lessons, but in return, they inspire me about what life's lessons are all about – hope, perseverance and love. I know this is where I need to be."
Volunteer Highlight #2: Sue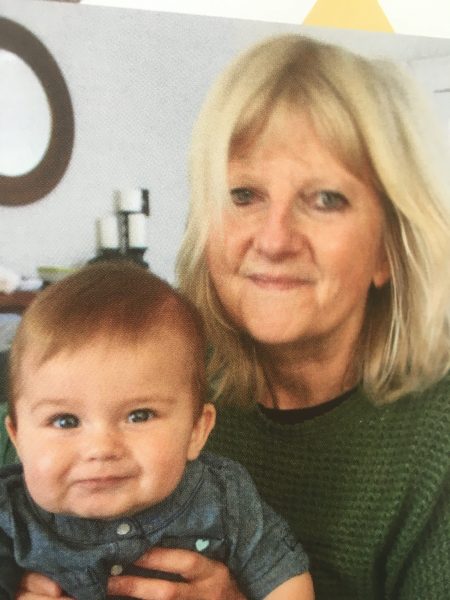 Sue began volunteering in 2012 as a commitment to honoring the life of a family member taken too young. Each week Sue sent home-cooked meals over to Sherry's House for families in residence. Volunteering her time and talents on her own schedule, Sue continues to donate meals for our monthly support groups, send along homemade gifts for families residing at Sherry's House and create gift baskets for our fundraising events.
"Why Me is a very special organization run by an amazing, caring, creative group of people.My daughter-in-law, Amanda, lost her brother quite unexpectedly in 2011. Her family requested that in lieu of flowers, donations should be sent to Why Me. At the funeral, David's best friend asked that we take with us some of David's spirit of generosity, kindness and love of children. That the best way to honor him was to be like him and continue to make the world a better place. I began volunteering to make meals for the families that live in Sherry's House. I am overwhelmed with gratitude to have the opportunity to work with this wonderful group of people."
Volunteer Highlight #3: Clare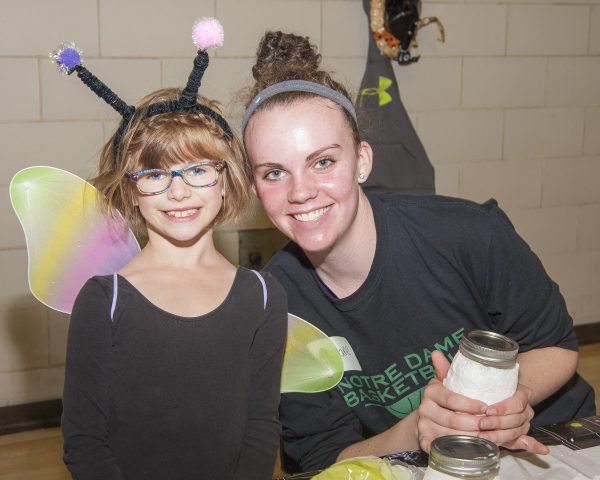 Clare began volunteering on her own in 2013 at our annual Why Me summer camp. She loved spending time with the kids, and so she continued to volunteer her time at monthly support group meetings and family fun events. In 2015, Clare chose Why Me as the volunteer site for her school Notre Dame Academy's required Love In Action volunteer program. As part of this program, Clare has made a 2 year commitment to volunteering each week at Sherry's House. She spends time with the kids at Sherry's House after school, during vacation weeks, support groups and fun events.
"I love being able to come to Why Me and see the same faces every week. You create such a bond with these kids and that's not something you can find other places."
Volunteer Highlight #4: Jim
Jim began volunteering with Why Me shortly after the organization started. Through the years Jim has been a fixture at Why Me events (both fundraising and family fun), capturing moments that have turned into cherished memories. Jim's photographs are a snapshot in time, telling a story filled with smiles, laughter and fun. This month alone Jim was at three events, donating precious weekend days to Why Me.
"I have loved volunteering for Why Me for the last 28 years. I do it for the kids, their families and their smiles!!"
 Volunteer Highlight #5: Ken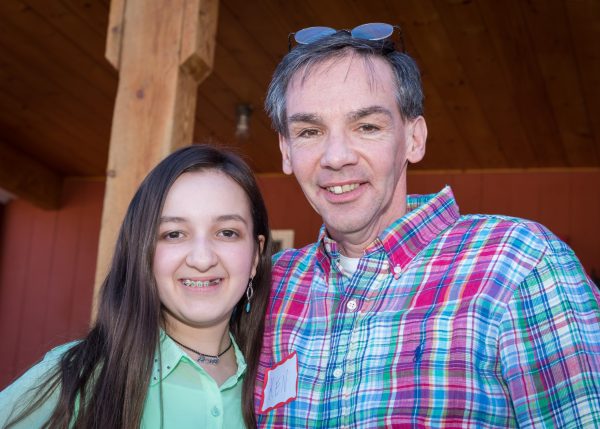 Ken has logged hundreds of miles running and cycling to raise money for Why Me. Ken drives up from Connecticut to volunteer at our Family Fun events, doing anything from helping kids with their craft projects to putting on the Boo-Boo Bear costume for photos.
"Back, when I first visited Why Me, I met an amazing young girl Kailiah. A young cancer survivor with humor and a fearless outlook on life, she became an inspiration for me to utilize running and cycling as fundraising events for Why Me. A true blessing with such a positive attitude bundled with her faith. I enjoy volunteering at the Easter Egg Hunt, the Christmas party and other events that are offered for the kids. It is such a joy to see the smiles and the kids laughing during these times and the bonds that have been created over the years. Such amazing work done through Why Me. I have always enjoyed doing volunteer work and serving others but nothing quite as rewarding as working with this team. Not only happy to participate but more importantly happy because I followed Gods path".
"Volunteers are love in motion" – Anonymous
As National Volunteer Week comes to an end we reflect back on how fortunate we have been to have had so many wonderful volunteers walk beside us in our mission to help children with cancer. We have been able to assist over 625 families in 30+ years and none of that would be possible without the dedication of our volunteers. We chose to highlight 5 individuals this week to provide a small peek into the variety of ways one can get involved. However there have been hundreds of names and faces over the years that have contributed their time, talents and hearts to Why Me and we are just as thankful for each and every volunteer. If you have ever thought about wanting to get involved but don't know where to start, reach out. We would love to hear from you and help you put your love for Why Me into motion.