Non-perishable Food Donations – Help Fill Our Pantry
We ask that you please check the expiration dates on all boxed and canned items before donating.  You can either drop them off in person or utilize your favorite online store to ship directly to us. Please include a gift receipt with your name and address if you would like to receive a thank you for any mailed packages. We appreciate all grocery donations. To make donating a little more convenient we have put together an Amazon Wish-list that we will update frequently.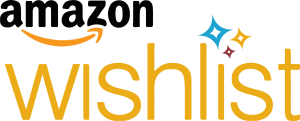 Gift Cards – Help families get exactly what they need most
We are always in need of gift cards to help ease the financial burden that a family faces. Specifically we are in need of:
– Gas Cards
– Local grocery stores – Price Chopper, Big Y, Shaws, Market Basket, Aldi
– Uber Gift Cards
– Walmart/Target
– Visa/MC/Amex
Household Items
HE laundry detergent, fabric softener, bleach, paper goods such as paper towels, napkins, paper plates, bowls and plastic utensils
Make a Donation Appointment
We are happy to once again open our office for in-person donations. You can drop by during office hours or make an appointment in advance to speed up the process.