Greetings to our Why Me Families, Volunteers, and Supporters –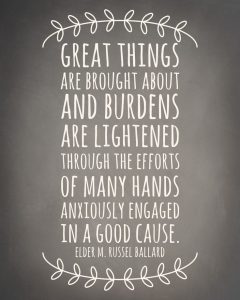 This has certainly been an unprecedented twelve months. One year ago, we all put our lives on hold and hunkered down for two weeks.
Weeks turned into months, rooms in our homes became offices and schoolrooms, and familiar routines gave way to evolving uncertainty. Perhaps most disruptive was the loss of in-person contact. We all stopped visiting each other, talking face to face, and a good old hug became an elbow bump at best.
We have all done our best to maintain our careers, relationships, and sanity.  As I write this letter, spring is in the air, spirits are lifting, and hearts are hopeful that our toughest days are behind us.  Many of us are getting our vaccine, schools are moving toward full in-person learning, and businesses will follow. We have all come to appreciate that which was lost and we look to the future with optimism.
I would like to thank all our supporters from the bottom of our full hearts. Together we have made the most of a difficult time and emerged stronger for it.
Family Fun Events that we have had in place for years had to be re-imagined to accommodate new realities. These safety constraints were critical for our families given their fragile health and compromised immune systems. With that came indomitable spirit and grateful hearts for whatever we came up with. We made the most of our wonderful grounds at Sherry's House with the Haunted Halloween Stroll, Holiday Drive Thru, and Angel Tree Walk.  We spent many evenings gathering virtually, whether for support groups or fun – including bingo, cooking and trivia nights.  How wonderful that we have been able to continue our traditions and reaffirm that it doesn't matter where or how we gather but only that we come together to support each other.  As most of our fundraisers were cancelled last year, all of this was made possible through the generosity of our donors and supporters. To every single one of you who helped us provide love and support to our families, thank you.
We are making plans for Family Fun Events and all our popular events and gatherings just as soon as it is safe to do so. To our dedicated volunteers, get ready! We will be in touch in the coming months to let you know what we have in store for you and ask that you be patient for just a little longer.  If you are not signed up to volunteer with us but would like to, please download the application here.  If you would like to get involved from afar, check out our website for fun virtual fundraisers or send us some items from our wish list to keep our pantry stocked.
We are so excited for the light at the end of the tunnel. Better times are coming.  Thank you for standing alongside us through this unpredictable year.
Be safe and be joyful,

David Hagan, Executive Director