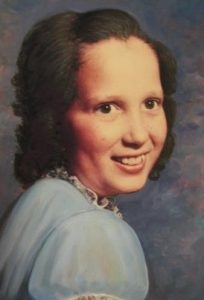 As a managing partner of S & G, LLP, Terry Shepherd is known around Worcester County as a savvy businessman who recently added author to his lengthy list of accomplishments. To us at Why Me & Sherry's House, he is Sherry's dad. Sherry was compassionate far beyond her 13 years. Even in a four-year battle with cancer, Sherry focused on wanting to help other kids – like her. Together, Sherry and Terry co-founded Why Me, and upon her passing in 1985, Terry made sure Sherry's dream would continue. Since then, Terry has led the organization with a father's heart and passion that does not fade.
In our early days, Terry would be the grill master at barbecues and take groups of families to car races in New Hampshire, all while raising money and awareness for the organization and Sherry's legacy. From speaking at a support group to taking a family out for dinner and a show in Boston, 37 years later, he remains steadfast in his commitment to Why Me. As chairman of the board of directors, Terry oversees operations and remains actively involved with the families. He continues to connect with Why Me parents, as only a father who has been down the road of childhood cancer can.
On March 28, 2023, Terry will be inducted into the Worcester Business Journal's Hall of Fame. Read more here.