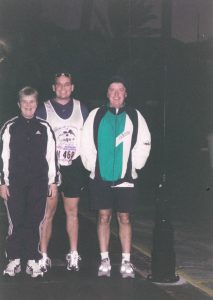 Andy Sharry reached out to us in 2017 and proposed joining forces with Worcester Fitness to raise money through a Spin-a-thon.
Andy has been involved with Why Me in many different ways.  He coached our marathon running teams, was a member of our board of directors, and held small events to raise money here and there for us over the years.
When he came to us with this new idea, immediately we agreed.
Our first Spin for Kids happened on March 4, 2018.  We had 25 bikes, 3 instructors and over the 4 hours each participant rode about 75 miles. We had lofty goals of raising a few thousand dollars in just a few months and managed to raise a whopping $20,500.
The next year, 2019, increased with 28 bikes and the same grit to endure the 4 hours of being on a spin bike.  We thought if we could raise $20,000 last year; why not try for $30,000.  Our amazing riders, along with some sponsors, raised over $37,000, blowing our goal out of the water.
March 9, 2020, 32 riders spun a total of 2,400 miles and raised just over $47,000 for Why Me.  The next day Charlie Baker declared a state of emergency in Massachusetts and the rest of our fundraisers for 2020 were cancelled.  Our physical office closed for 6 months but cancer does not stop, so we adjusted the way services were provided and helped our families feel supported when times were extremely tough.
Worcester Fitness also closed for many months and like the rest of us, continues to see the effects of the pandemic one-year later. We expected to put Spin for Kids on hold in 2021 but in January, Andy reached out and we made a go of it.  We shifted the event to a whole week to add a virtual component and challenged participants to spin 100 miles over the week.  We also added an at-home "Spin Your Way" option for families to get moving for a total of 10 hours in a week.  Lastly, we were able to have a small in-person group, who were pushed to the max during the live 2-hour event.
This year, Spin for Kids made over $10,000 and over the last four years has raised almost $120,000 for Why Me.
None of this would have been possible without the heart and soul of Spin for Kids, Andy Sharry.  Andy motivates like no other and he knows how to help others reach down deep to persevere. Andy is the first to be choked up when listening to a Why Me parent share their child's journey at Spin for Kids and uses that emotion for inspiration.
Thank you Andy for caring so deeply. We could not ask for a better coach in our corner.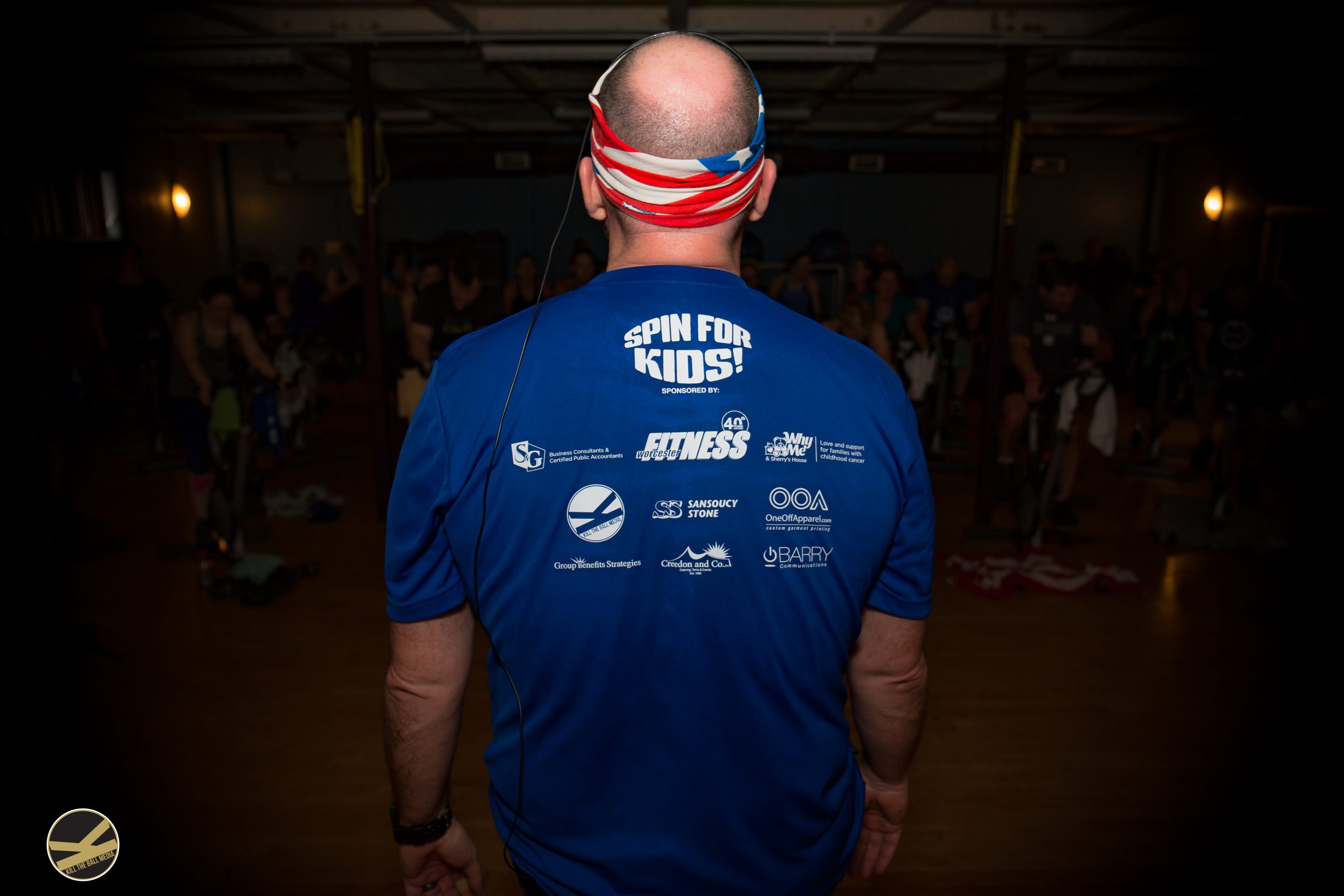 If you'd like to be on our mailing list to know about events, like Spin for Kids, and other happenings, sign up here.