In early summer, Why Me hosted Brain Tumor Talk – a parent meeting with the focal point being the unique issues that children and families face when diagnosed with a pediatric brain tumor.  Why Me focuses on bringing families together knowing that the power in gathering reaches far beyond the diagnosis. We also know that brain tumors present families with many challenges that are unique to their disease.  According to Johns Hopkins "Brain tumors are the most common solid tumors affecting children and adolescents, with close to 5,000 children diagnosed each year. Because of their location, some pediatric brain tumors and their required treatments can cause significant long-term impairment to intellectual and neurological function."
There are dozens of types of primary brain tumors, each with their own complications. Some grow slowly deep inside the brain making surgery impossible. While others are located in a resectable area but may spread much more quickly. Several pediatric brain tumors have no successful treatment options and are fatal.  Most brain tumors will have some effect on the child's growth and development, whether it be from the tumor itself or treatment related issues.
To help sort through some of these challenges and complexities Stephanie Freeman, Social Work Coordinator at Children's Brain Tumor Foundation led a discussion with several Why Me brain tumor families. As each family shared their story, they spoke of many common threads.  While some children were newly diagnosed and others have lived a decade with their tumor, they had one commonality – all of the children were struggling with some physical effects of the tumor or its treatment. Tumors growing in different areas of the brain can cause a range of symptoms and damage.  Seizures, vision disturbances, issues of balance and hormone regulation are just a few of the effects on a long list. The treatments, surgery, chemotherapy and radiation can also cause additional damage to vital brain tissue leading to paralysis or effects on other body systems. While many children with certain brain tumor diagnoses do achieve long-term survival, the lasting effects can be devastating.
Due to the delicacy of brain tissue, treatments to manage tumors tend to be lifelong and present zero options for tumor removal. In other words, many brain tumor patients will never hear the words remission or cure.  Some children require additional therapies and medical support to manage the physical, cognitive and emotional changes the brain tumor has caused. Many families in the room shared concern about physical limitations, sleep disturbances, emotional regulation and medication management that all affect the child's school, social and home life.
Along with a cancer diagnosis comes great challenges to the child and entire family.  Much of the coping and healing come just from being in the room with others who understand.  While answers are often hard to come by, participants in the group expressed that just hearing others stories and knowing that they are not alone is what helps them push forward.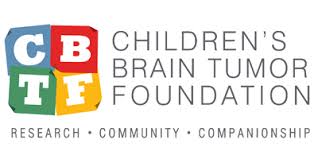 The other thing that happens when people gather is the sharing of resources.  In addition to parents troubleshooting IEP's, medical care plans and social stigma. The Children's Brain Tumor Foundation was there to give additional virtual and in-person support opportunities.   The Children's Brain Tumor Foundation (CBTF) is a national organization that works to "Improve the treatment, quality of life and the long-term outlook for children and families affected by brain or spinal cord tumors."  CBTF offer support groups, mentor matching as well as in person events and retreats. One upcoming events "Just Us"  is a three-day retreat focuses on supporting the father and child relationship.
As always, Why Me is dedicated to connecting families with the resources that may be helpful to them, as well as expanding our own support as needs arise.  After positive feedback from this first group, we have committed to host a quarterly Brain Tumor Talk throughout 2020.  Our next meeting will be held on Wednesday October 2nd at Sherry's House. If you or someone you know may benefit from this group please reach out to Danielle Sikonski, Director of Family Services, at dsikonski@whyme.org for more details on upcoming talks.