Children affected by cancer, and their siblings, often spend much of their time outside of treatment in medical appointments and therapies that can make fitting in other activities difficult.    With medication, physical limitations and long term effects of cancer treatments attending a typical  summer camp is not always possible.  Seven years ago Why Me recognized the need to provide a typical day camp experience for families, within the safety and security of the house, providing an important social and recreational outlet for the children and a small respite for the parents. Why Me mom Gabriela Molinari shares, "Attending camp means the world to us. We forget about fighting cancer and we can enjoy time with other families and see our kids having fun."  Molinari's youngest son Thiago was diagnosed with Leukemia in 2014 at age 3. Since his diagnosis, the Molinari family have utilized many services at Why Me and work to give back in any way they can.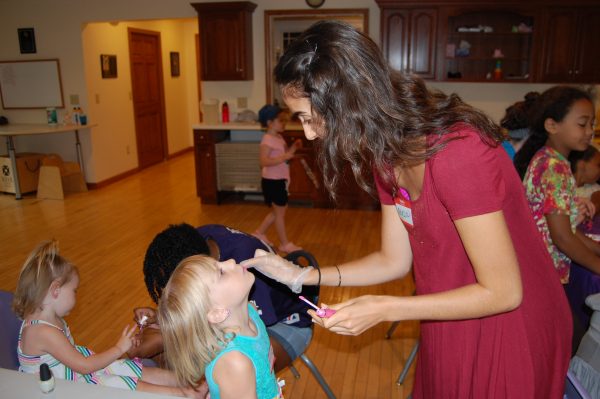 The needs and feedback of families like the Molinari's are what guide growing programs such as camp.  The Why Me Summer Camp program has now grown to serve 30 families over 4 weeks of programing each summer.  Each day of camp features unique activities, crafts and lunch that get the children laughing learning and playing. Cooperative icebreaker activities such as the Hawaiian Play Dough Competition, Marshmallow Tower Competition, and Safari hunt help the children connect to their strengths and similarities outside of their diagnosis.  While holiday themed activities such as the trick or treat costume parade, Easter egg coloring, and gingerbread house making contest help create new memories of activities some of the children may have missed out on over the year.
"Many kids going through treatment cannot play at the beach due to germs, get their lines wet in the pool, or do day trips due to exhaustion. Summer camp is held from 10am-1pm, so the kids can sleep in a little, do their morning routine, have fun at camp, and still have time for appointments or leisure in the afternoon." explains Alyssa Bellino, camp instructor.
"I really do love every day of camp, but animal week is always my favorite because the kids get SO excited. The animals are like little celebrities to them. I also love seeing the kids support and relate to one another.  Here they do not feel self-conscious or embarrassed. I've overheard many kids say "wait you had cancer too?" It's nice to see them open up to the volunteers or each other about their journey."
Starting as a high school volunteer at Why Me Bellino has been running camp since 2015.  In addition to the daily running of camp Bellino works with volunteers and local businesses to provide an engaging and worthwhile experience for the families. Why Me camp counts on over 25 dedicated volunteers throughout the summer, including those donating lunches and materials for projects. This year the Molinari family cooked lunches and made fried dough for the campers. "I love to cook and Sherry's House has helped our family in so many ways.  Making lunch is the least I can do.  We just want to be able to give back when we can."   
Many organizations and companies attend camp year after year providing special events such as The Museum of Science Reptile Show, Animal Craze Animals, Magic World Amusements & Entertainment and many more.  "For many, it is not easy to face pediatric cancer, but we have been so fortunate to have the continued support of these organizations. Most of them offer a discount or even donate their time and services completely. Camp would not be possible without generous volunteers, who come day in and day out in order to allow the kids to have fun. It's really nice to see how many compassionate and generous people there are in our community."
A special thank you to all of our campers, special guests, and volunteers – including Team Thiago and Hillcrest Church for providing lunches. More photos can be found here.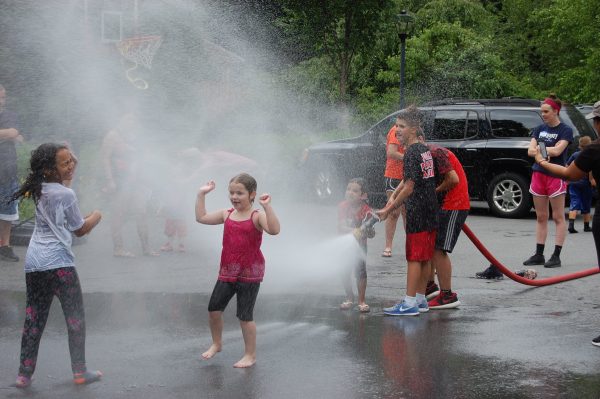 If you would like to volunteer time, services or a donation to support this programing please visit https://whyme.org/get-involved/