Remy's Ride
Event Navigation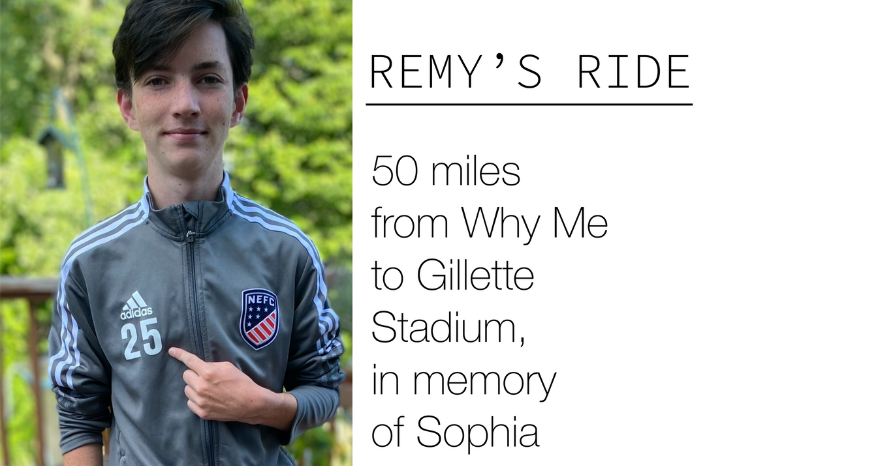 Remy St. Germain is 16 years old. He will be riding his bicycle from Why Me & Sherry's House to Gillette Stadium on Saturday September 17th. That same day the New England Revolution will be playing their "Kick Childhood Cancer" Game. This 50 mile ride is in memory of his cousin, Sophia, who passed away from Leukemia on June 25, 2012. As a tribute to Sophia, Remy wears #25, to continue her legacy and carry her light and kindness through the world.
Click here to support Remy and his ride in memory of Sophia.
Another way to support Why Me and Remy is joining us at the Revs game on September 17th , purchase your tickets here.  A portion of tickets purchased through this link will be donated back to Remy's Ride and Why Me.