100 Mile Ruck March Challenge
Event Navigation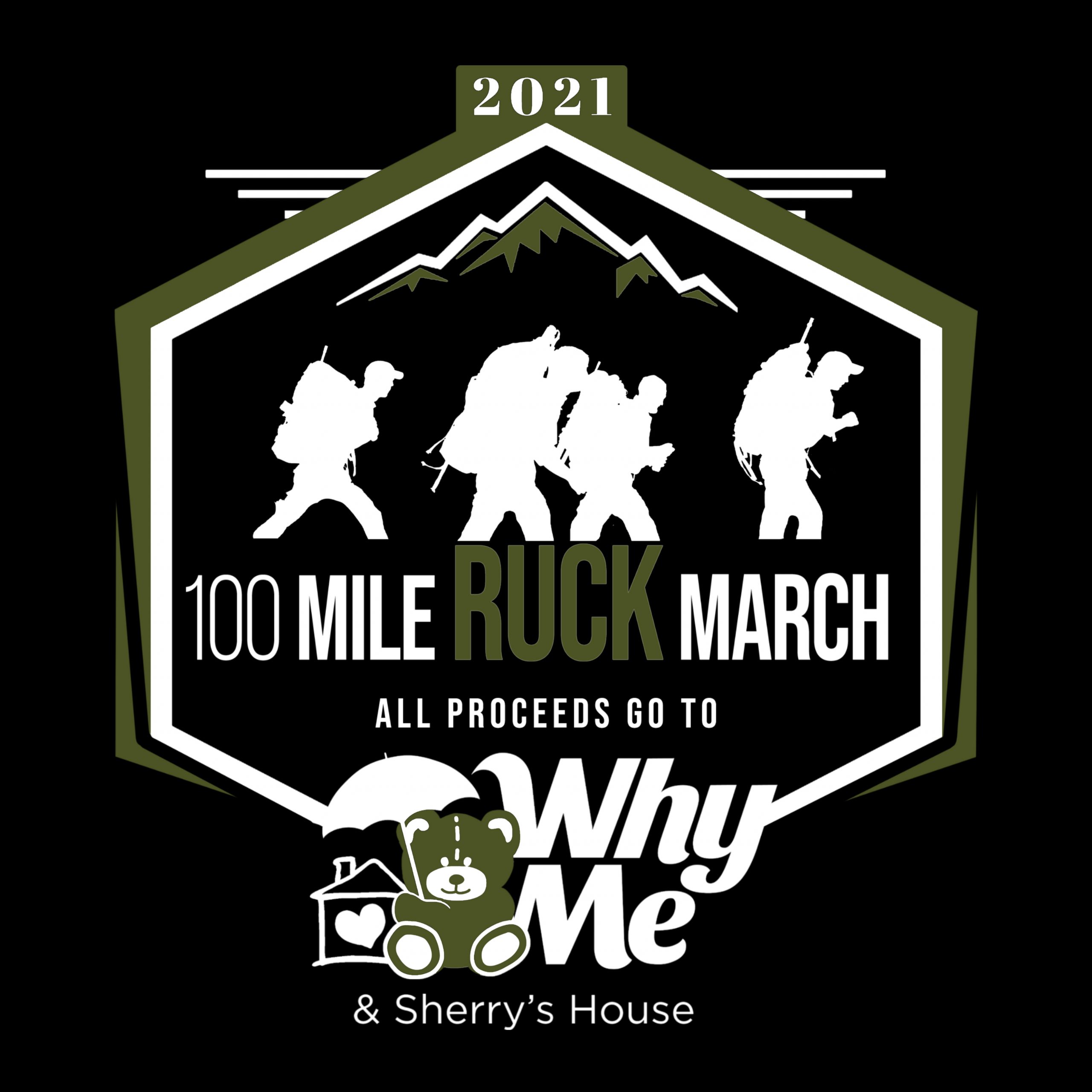 A 4-day Charity Challenge to raise money for Why Me & Sherry's House. The 100 Mile Ruck March Challenge is a military inspired event, where a small group of Athletes will Ruck (hike) 25 miles a day for 4 days. Camping out each night on the farm of a local brewery and continuing the march at sunrise each morning. Athletes will carry everything they will need for this 4 day event on their backs, navigate the 100 mile course, cook their own meals, set up and break down their own camps each night, tend to their feet and bodies, all in an attempt to earn the coveted 100 Mile Ruck March Finisher Medal.
Click here to make a donation in support of a competitor.
Please  join us  to toast the competitors and their progress at one of the local breweries below!
July 22nd: 5-8pm @ Milkroom Brewery – 80 Hillside Road, Rutland {Join the FB Event here}
July 23rd: 5-8pm @ Stone Cow Brewery – 500 West Street B, Barre {Join the FB Event here}
July 24th: 5-8pm @ Oakholm Brewery – 80 Lake Road, Brookfield {Join the FB Event here}
July 25th: Expected finish time 4-5pm @ Why Me & Sherry's House